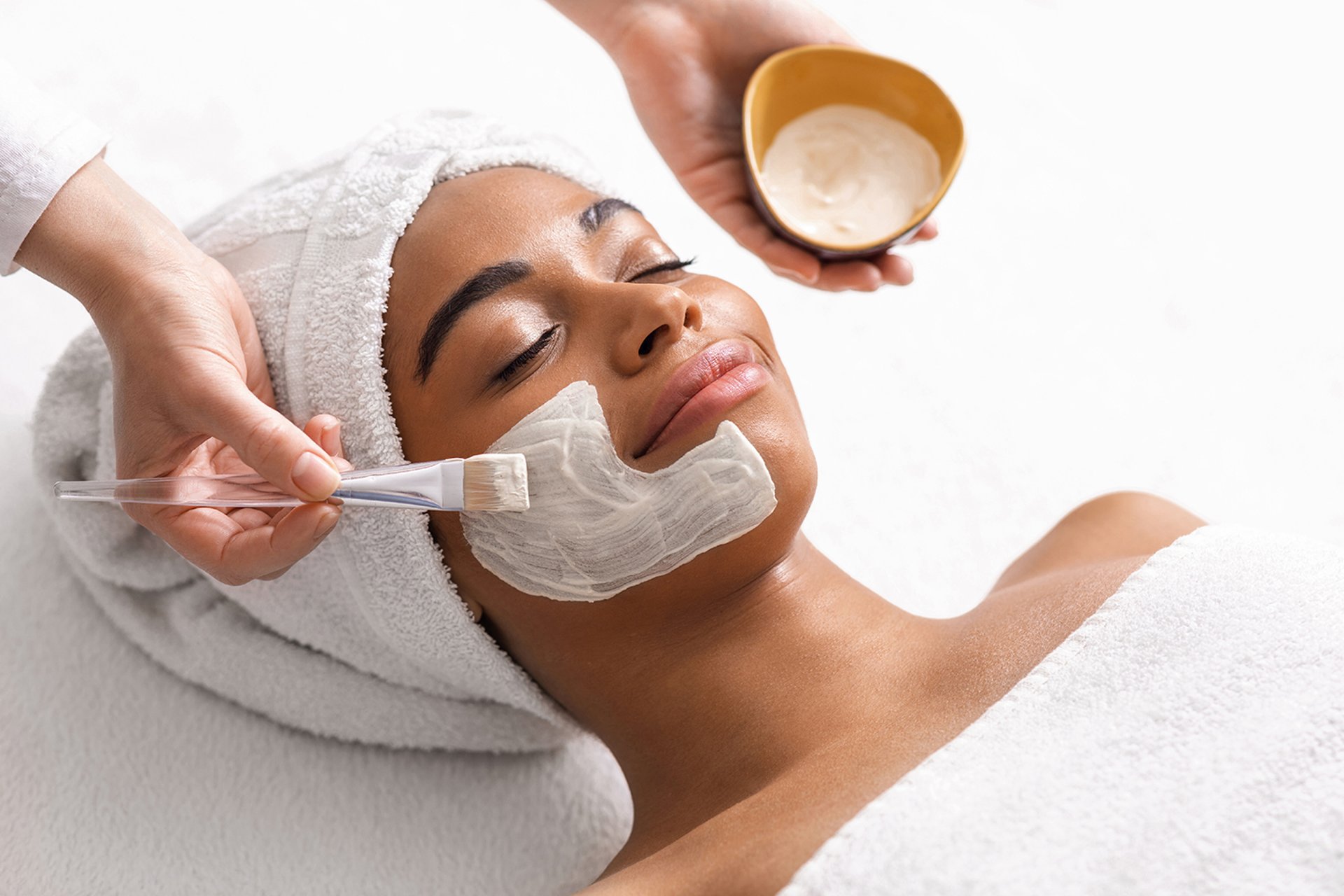 I'll take care of your face
Whether your concerns are acne, dark spots, sensitive skin, or aging well, you don't need to spend hundreds (or thousands) at a dermatologist or med spa. I offer effective and progressive treatments to help you look and feel great.
Consultation & Skin Analysis
This in-studio or virtual consultation is ideal for those who need help with their skin but don't necessarily want / require treatments yet.
Consultation & First Treatment
For new clients, this option blocks out time for consultation and treatment, without having to worry about which treatment is right for you. It includes a consultation, skin analysis, and 1-hour custom facial treatment.Upgrades are available on the day if there is a particular treatment of higher cost that is more applicable.
Signature Facial
The signature facial is a bespoke treatment suitable for all skin types and conditions. It is designed to repair the skin barrier and restore optimal skin health with professional-grade actives. No two treatments are the same and are completely tailored to the needs of your skin on that day using a cocktail of modalities such as massage, high frequency, ultrasound, extractions if necessary, resurfacing treatments, and personalized masques.
Express Facial
This expedited treatment addresses your top skin concerns in a convenient amount of time. This service is ideal for maintaining your skin health between appointments, or if you need to quickly find a solution for a specific concern.
Advanced Peel
These advanced treatments are gentle but effective peels that target lines & wrinkles, breakouts, and pigmentation. The combinations are 100% customized which offers powerful results with minimal downtime. A course of treatments is recommended but you see results after just one treatment.
Nano Infusion
Nano infusion (also known as nanoneedling) is a remarkably gentle and noninvasive facial treatment that reduces the appearance of fine lines, minimizes pigmentation, increases cell turnover, and improves skin tone. It simultaneously resurfaces the skin with custom exfoliation and delivers active ingredients deep within the skin for better, longer-lasting results. With no downtime, the most immediate, visible change in the skin is a hydrated glow.
Peel & Nano Facial Course
This package consists of an 8-week course of treatments, alternating biweekly between advanced peels and nano infusion treatments. This advanced course will jumpstart your skin and accelerate your skincare goals. Commitment to a consistent home care routine is strongly recommended for best results. Cannot be booked by new clients.
(10% off, value of $530)
Facial Add-Ons
MICRODERMABRASION | Add-On $28 | $23 Member
Exfoliate using a crystal-encrusted handpiece with suction to remove impurities and stimulate the skin. Can be booked with a signature facial or advanced peel.
DERMAPLANE | Add-On $28 | $23 Member
Remove dead skin and hair using a thin, precise blade to leave your skin brighter and smoother. Can be booked with a signature facial only.
EXTENDED MASSAGE | Add-On $28 | $23 Member
Relax with extra massage to release tension, relieve sinuses, and tone muscles with tools like cool globes or gua sha. Can be booked with any facial treatment.
Multiple times my daughter mentioned how amazing my skin looked. Even days later I'm still seeing the effects. This was the first facial I've had where I'm still seeing an impact beyond a couple days. Can't wait for my next appointment. I've been singing your praises to any woman that will listen!
Amazing experience! Feels like a getaway for you and your skin. Victoria is so good, careful and knowledgeable about the skin. I felt comfortable to try new treatments and so glad I did, my face was glowing after, skin felt smooth and hydrated and the add-ons really improved the overall look. Thank you Victoria, you're amazing at what you do!
My time here was amazing! The host was such a blessing and a delight to be in the presence of. She also is very knowledgeable and heartfelt about what she does. I left with my skin feeling smooth and a start to become different for the better, as time continues. I would recommend her services to everyone.