A dance doesn't need many steps to be complete, and neither does your skincare routine.
Contact Victoria to choreograph your custom skincare routine today.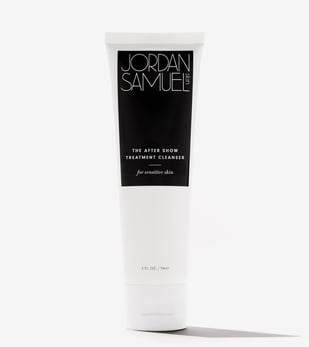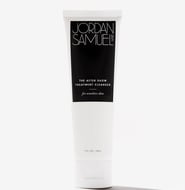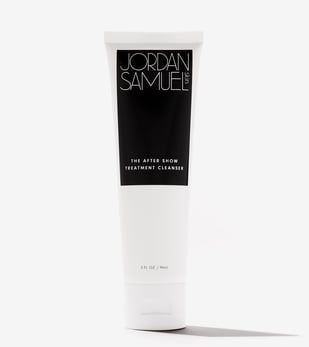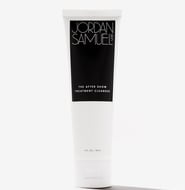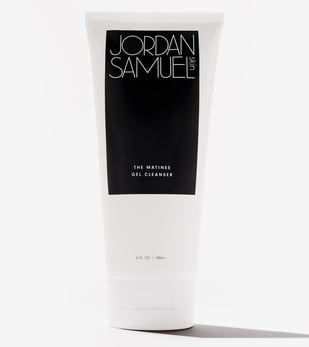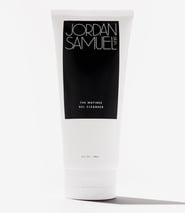 Jordan Samuel Skin
After Show Treatment Cleanser
This unique gel-to-oil formula uses olive, jojoba, and grape seed oils to remove every trace of makeup (including hard-to-remove stage makeup), while sugarcane, apple and willow bark extracts provide a gentle exfoliation to leave the skin hydrated, soft and absolutely pristine.
Mini - 1 oz - $15
3oz - $26
8oz - $50
Jordan Samuel Skin
After Show Treatment Cleanser For Sensitive Skin
Formulated without the fruit acids in the original After Show Treatment Cleanser, this gentle yet effective cleanser is made for sensitive and sensitized skin.
Mini - 1 oz - $15
3oz - $26
8oz - $50
Jordan Samuel Skin
Matinee Gel Cleanser
The Matinee Gel Cleanser takes your daily cleanse to the next stage. A non-foaming, water-soluble gel cleanser using gentle surfactants, skin-soothing chamomile and cucumber extracts, and a touch of salicylic acid for a flawless first act in your daily skincare performance.
Mini - 1 oz - $13
6oz - $32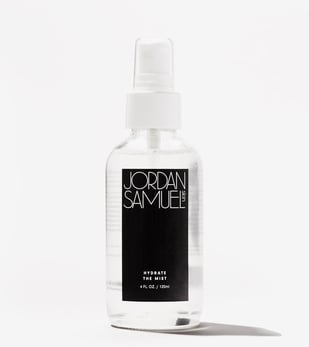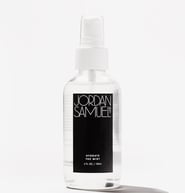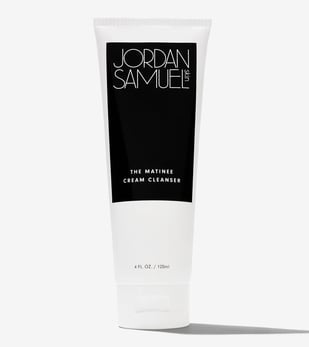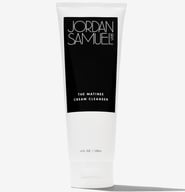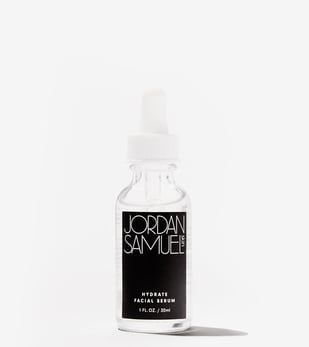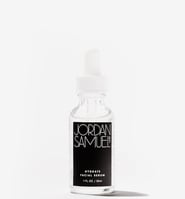 Jordan Samuel Skin
Matinee Cream Cleanser
The Matinee Cream Cleanser provides the perfect prologue in your daily skincare routine. Purifying silt combines with moisture-rich sesame oil to create a luscious and a gentle feeling cream cleanser that is en pointe, helping you strike that perfect balance between clean and hydrated skin.
Mini - 1 oz - $15
4oz - $32
Jordan Samuel Skin
Hydrate the Mist
A twist on the best-selling Hydrate Facial Serum, this daily hydration mist will keep your cells bathed in humectants all day long! Keep this mist handy backstage, at the office, on flights (1 fl oz size) or anywhere your skin needs a pick-me-up. And due to popular demand, the new smaller size comes in a plastic bottle, great for the beach or poolside!
30ml - $13
120ml - $29
Jordan Samuel Skin
Hydrate Facial Serum
Hydrate Facial Serum will bathe your thirsty cells in humectants and soothing botanicals to keep your skin hydrated all day. Sodium hyaluronate (hyaluronic acid), stabilized vitamin C, and hexapeptides combine with cucumber and tamarind extracts to give you healthy, dewy skin all day long.
30ml - $29
120ml - $72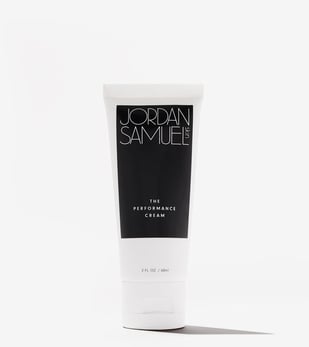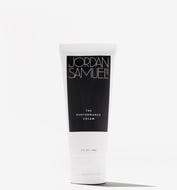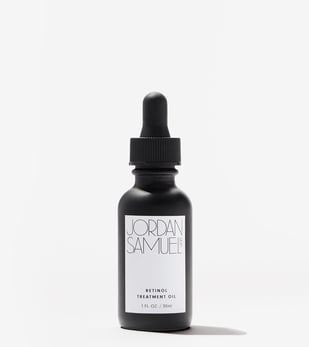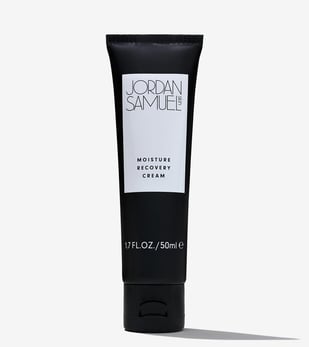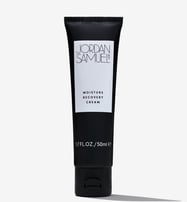 Jordan Samuel Skin
Retinol Treatment Oil
Retinol Treatment Oil is your all-encompassing moisturizer, multivitamin and antioxidant treatment facial oil—the perfect treatment oil for daily skin health.
30ml - $43
Jordan Samuel Skin
Performance Cream
Create your own perfect combination with this light, peptide-enriched moisturizing cream. A blend of three different peptides, olive leaf and chamomile extracts keeps the skin calm, hydrated and restored to optimal condition. Ideal for all skin types, you can mix and layer this cream with other serums and oils to allow the spotlight to shine bright throughout your daily performance.
60ml - $38
Jordan Samuel Skin
Moisture Recovery Cream
Moisture Recovery Cream is dry skin's best friend. This thick moisturizer combines skincare stars squalane, glycerin, shea butter and ceramide NG to help moisturize and reduce water loss in the skin. Rich and buttery in texture, it leaves skin feeling comfortable, nourished and ready to glow in the limelight.
50ml - $37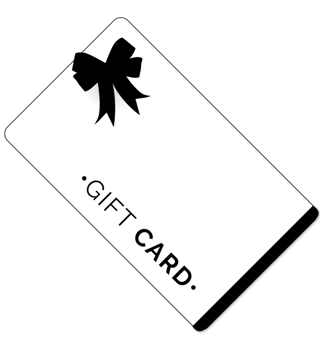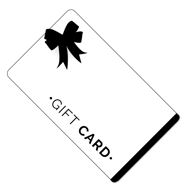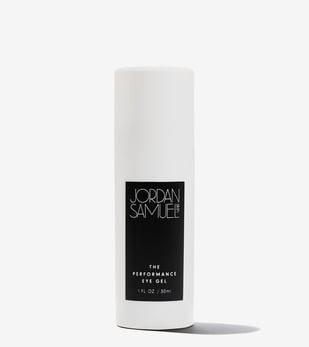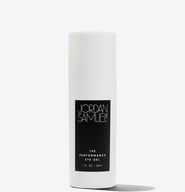 Jordan Samuel Skin
Performance Eye Gel
A humectant-rich eye gel to help plump and hydrate the skin. Using tried and true ingredients known for helping the eye area, like green tea, caffeine, peptides and golden chamomile, this product hydrates and immediately adds radiance, giving your eyes the pick-me-up they deserve.
30ml - $40
Candid Class Gift Cards
Shopping for someone else but don't know what to get them? Give the gift of choice and beautiful skin they can use on retail products or studio services.
Custom Amounts